Nepal goes into lockdown for a week
On the day that Nepal detected a second COVID-19 infected patient the Nepal government decided to lockdown the whole country from Tuesday morning at 6AM for one week till 31 March 6AM.
This would be a much stricter stay-at-home order that would bring all movement to a halt and also close all government offices, businesses and shops. All remaining domestic flights and public transport will also stop, and it will bar people from moving about unless it is for medical reasons or to buy essentials.
Read also:
Nepal contact tracing 2nd COVID-19 case, Deepak Kharel
Nepal closes land border with India, China
The country was already partially closed after all international flights were stopped after Sunday, all intercity buses were banned and the border with India and China sealed. However, hundreds of Nepalis who were prevented from crossing the border into Nepal on Monday were finally allowed in after a temperature test.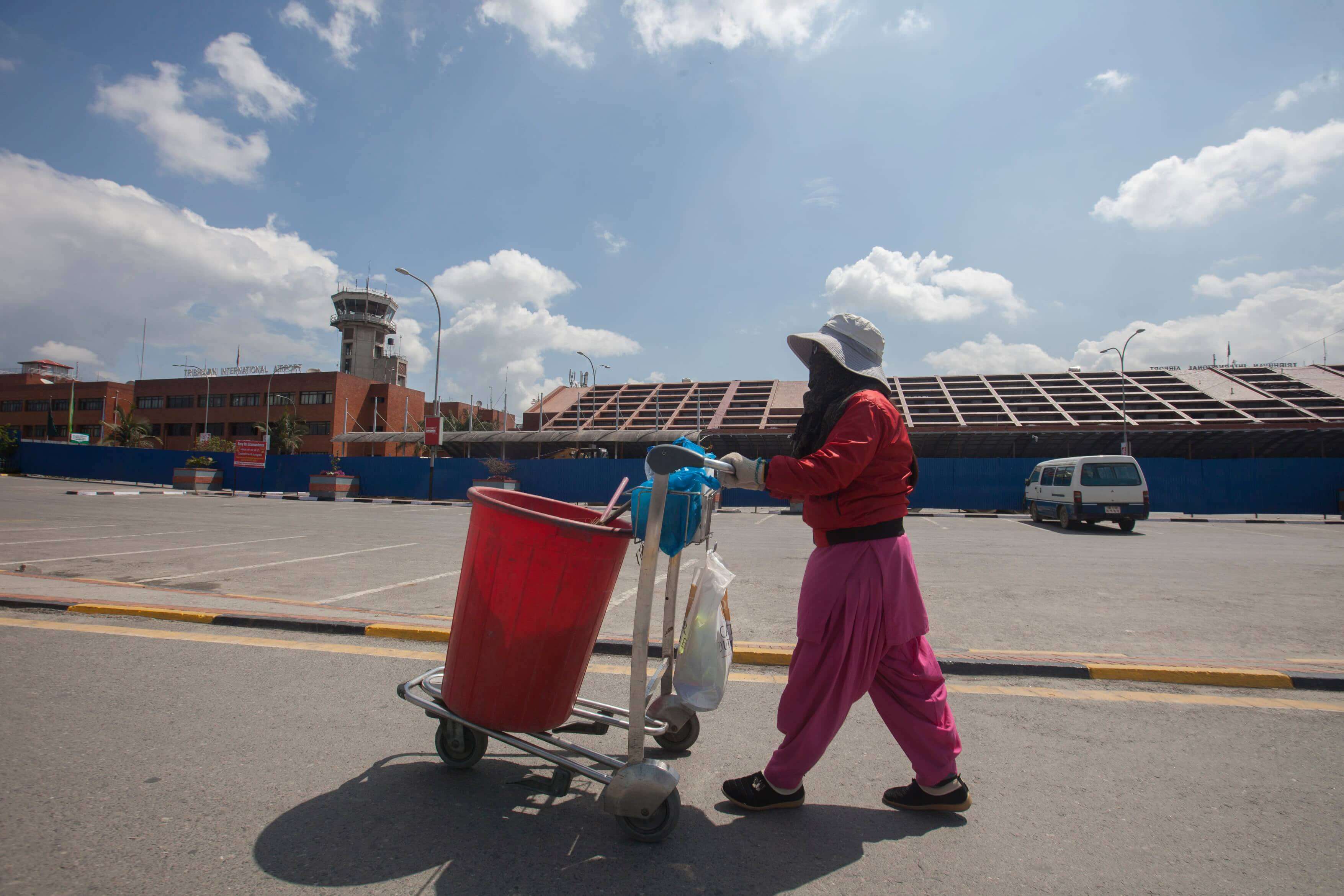 The lockdown decision was announced by Defence Minister Ishwar Pokhrel who chairs the COVID-19 Control and Management High-level Committee. The decision comes amidst criticism that the government's efforts to restrict movement of people has so far been lackadaisical, ill-planned and confusing. In Kathmandu Valley, people were also not paying attention to the orders and using the largely empty streets to drive around town.
There are still doubts about whether food shops, vegetable vendors and others will be allowed to function, since most families do not stock up on food and have to buy essentials from one day to the next.
Read also: Kathmandu under semi-lockdown, Alisha Sijapati
The lockdown means the whole country will effectively be under curfew for a week. An estimated 1.5 million people have left Kathmandu for their home districts. The hardest hit will be daily wage earners in urban centres.
Read also:
This is a test, Editorial
Global thinking and local action on coronavirus, Anil Chitrakar
The 19-year-old student who flew back from Paris on 16 March is said not to be in a critical condition at the Sukraraj Tropical and Infectious Diseases Hospital in Kathmandu. Her family and those who she had been in contact with have been kept in isolation. She is the second person to be diagnosed with COVID-19 infection the previous was a Nepali student returning from China in January and he has recovered.
Most public health experts are convinced there are more infected people around but they are also puzzled about why it has not spread as rapidly as elsewhere despite Nepal's lack of preventive measures and diagnostic tests till this week.