Kathmandu airport gets facelift during lockdown
Nepal's sole aerial gateway is spruced up and adopts precautions as it prepares to receive passengers
Kathmandu airport has the dubious distinction of being voted multiple times as one of the world's worst airports. It has got consistently bad reviews for crumbling infrastructure, delays due to congestion, long lines at immigration and customs, and rude staff.
But passengers will be pleasantly surprised by improvements in the terminal buildings and the facilities once Nepal's sole international gateway opens its doors after the COVID-19 lockdown is lifted.
Nepal's lockdown is into its tenth week and has been extended till 14 June and both domestic and international flights are grounded till midnight of 30 June. But the airport authorities have used the time to give the facility a facelift.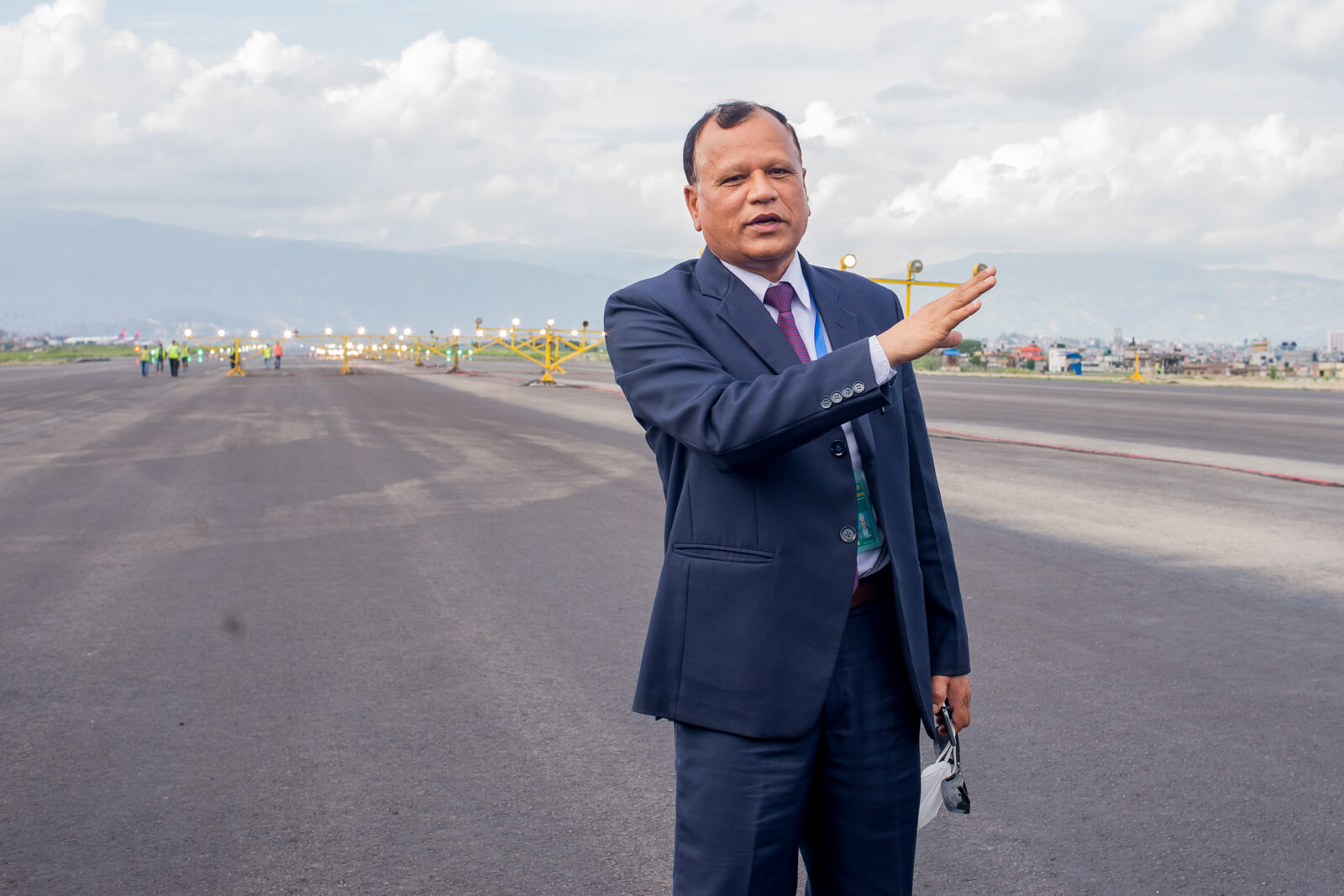 "We have expanded the parking, extended the runway, added and upgraded the space in both the international and domestic terminals, and have them conform to WHO guidelines for physical distancing and other coronavirus prevention measures," says Tribhuvan International Airport Director General Devendra KC.
Metal free ass, Backside
New improved TIA, Backside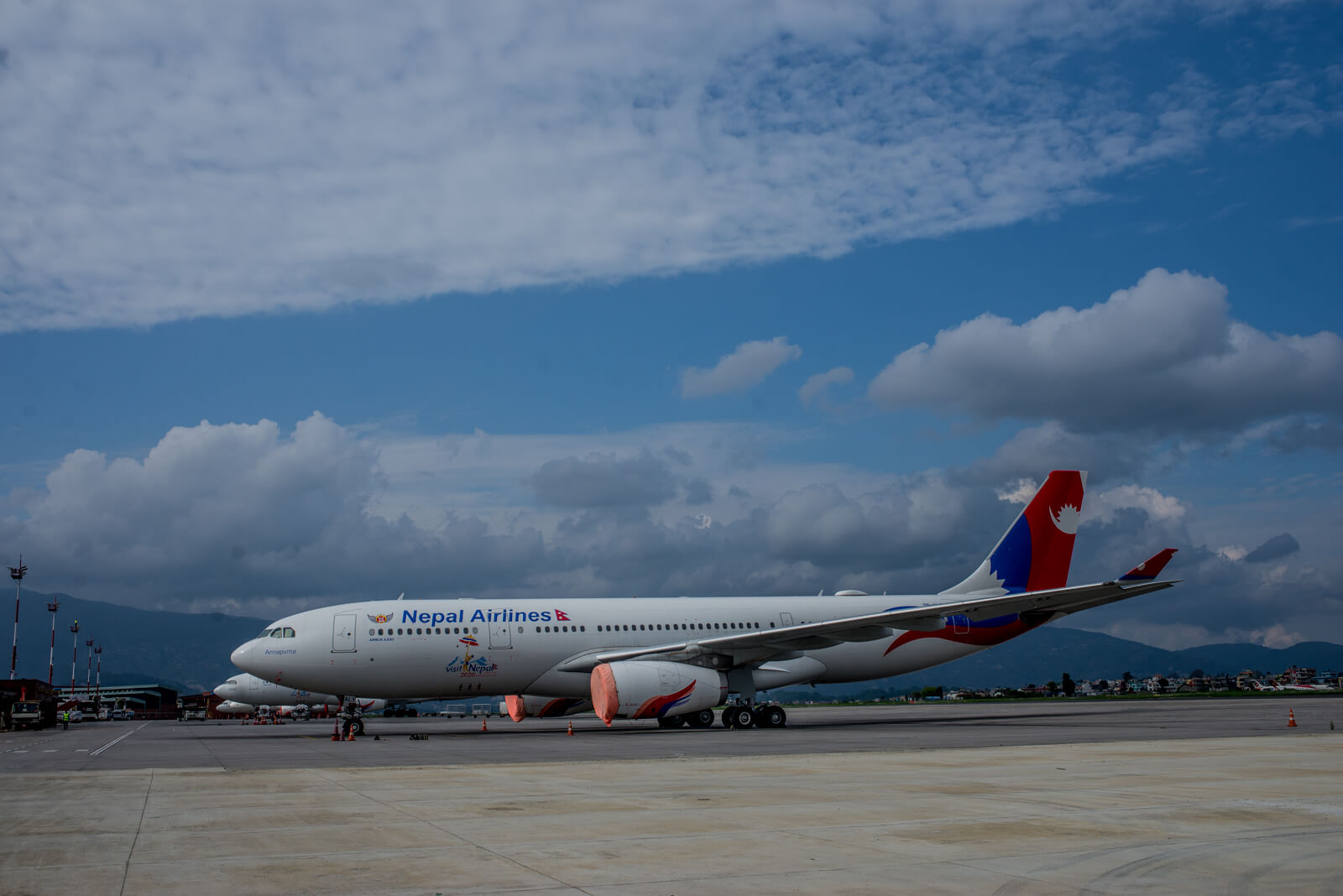 The runway length has been extended by 300m at the 02 southern end, allowing heavy jets to take off without any load penalty for long-range flights. New runway and approach lights have been installed, the parking aprons enlarged to accommodate 15 planes at a time from the nine previously, the taxiways have been resurfaced.
The much-delayed expansion of the international terminal is also nearly complete with a new pre-departure sterile area that can accommodate up to 1,500 passengers at a time. The arrival immigration hall has been upgraded, and painted circles on the floor ensure that passenger maintain a minimum distance while queueing up.
After customs, passenger will now no longer have to walk down a steep hill to get to the vehicle parking and public transport, a new concourse and escalator takes them down to the lower level where passengers can be received.
Nepal airlines may merge to survive, Raju Banskota
Nepal's airlines can take off again, Birendra B Basnet
Some of these facilities are already being used for repatriation flights for foreigners stranded in Nepal by the lockdown over the past two months.
"We hope that the facilities will now be much more passenger friendly, and there will also be less congestion once the lockdown is lifted," says airport spokesperson Dipendra Shrestha, who took a dozen journalists on a tour of the facilities on Sunday.
The airport was keen to show that it was prepared for operations during the pandemic, and had ensured physical separation of 1m between passengers and between them and immigration and customs officials.
"Survive 2020, revive in 2021 and thrive in 2020", Alisha Sijapati
Despite the runway upgrade, however, the airport has not yet extended the taxiways to the ends of both runways that would have cut the time between flights and reduced congestion. Because of terrain, Kathmandu is a one-way-in-one-way-out for bigger jets, and taxiway extension would have allowed planes to land and takeoff more frequently, shortening the holding time.
When the airport opens, passengers will have to get in three hours before their flights because of the delays caused by the new COVID-19 prevention procedures. The airport will also have a quarantine centre for incoming passengers who have a temperature or symptoms.