Java in the Himalaya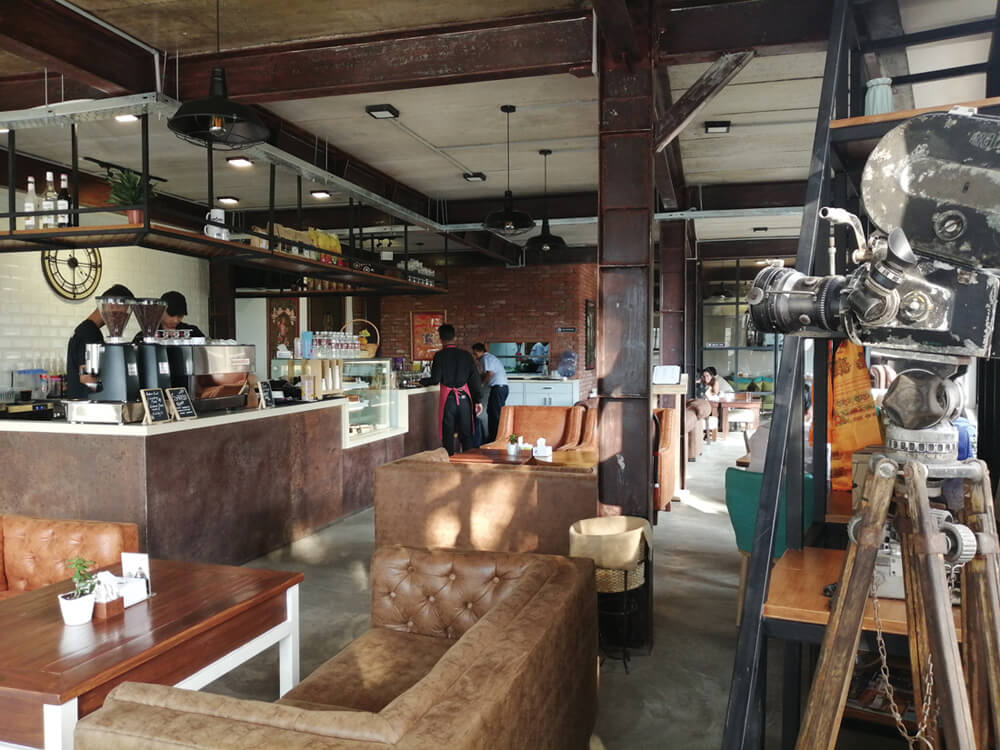 The spiral metal staircase leads to a glass door. A gentle push and you bathe in the aroma of coffee. The grinding of beans, clanking of cups and gurgling of a freshly brewed cuppa, and you are in coffee heaven. Located in the centre of the city, Himalayan Java in Lazimpat is a perfect hub to work, get together with friends, or just drop in for some coffee on the way to work.
The new franchise launched a month ago is already as busy as other Himalayan Java outlets around the city. However, this one is a little different, and you notice it the moment you enter the café. The interior has a rustic feel, with an unfinished cement floor, uncovered metal bars that support the roof, and unique furniture. Each table and chair is unique, in look and feel.
Read also: Coffee with Gagan, Ramjee Dahal
There's a big couch, a tall comfy chair, and a colourful metal seat. And one cannot miss a brown couch for one, for those who come alone and want to feel special. Anku Sherpa from Kathmandu Mandal Eatery (KME), a Himalayan Java partner, told us that the furniture choices were made by five of his colleagues.
Overall, the place feels like a large attic, with its mismatched furniture, glass walls and bookshelves, all enticing you to stay just a little longer. But the highlight of the décor is the movie camera that was used to shoot 1991 Nepali movie Deuta, starring Rajesh Hamal, the iconic film that kicked off the career of the country's biggest screen star.
Read also: Riding coffee's Third Wave, Sikuma Rai
Himalayan Java is rightly best known for its coffee, but little is said about its growing food menu. It is on par with the java, and a must try. The most popular dishes are fish and chips, spaghetti with meatballs and sandwiches and burgers. The fish has a perfect crunchy outer crust and soft meat inside, the spaghetti is cooked just right and the burger patty is fresh and meaty. Vegetarians have equally good options, and pizza will be available in coming weeks.
With indoor and outdoor seating and ample parking, Java in Lazimpat is a hideaway. Get there before it is found out.
Read also:
Four years later, Nepal's farmers rise from the rubble, Lisa Choegyal