Birganj waits for the boom
History, geography and economy make this strategic border city an important hub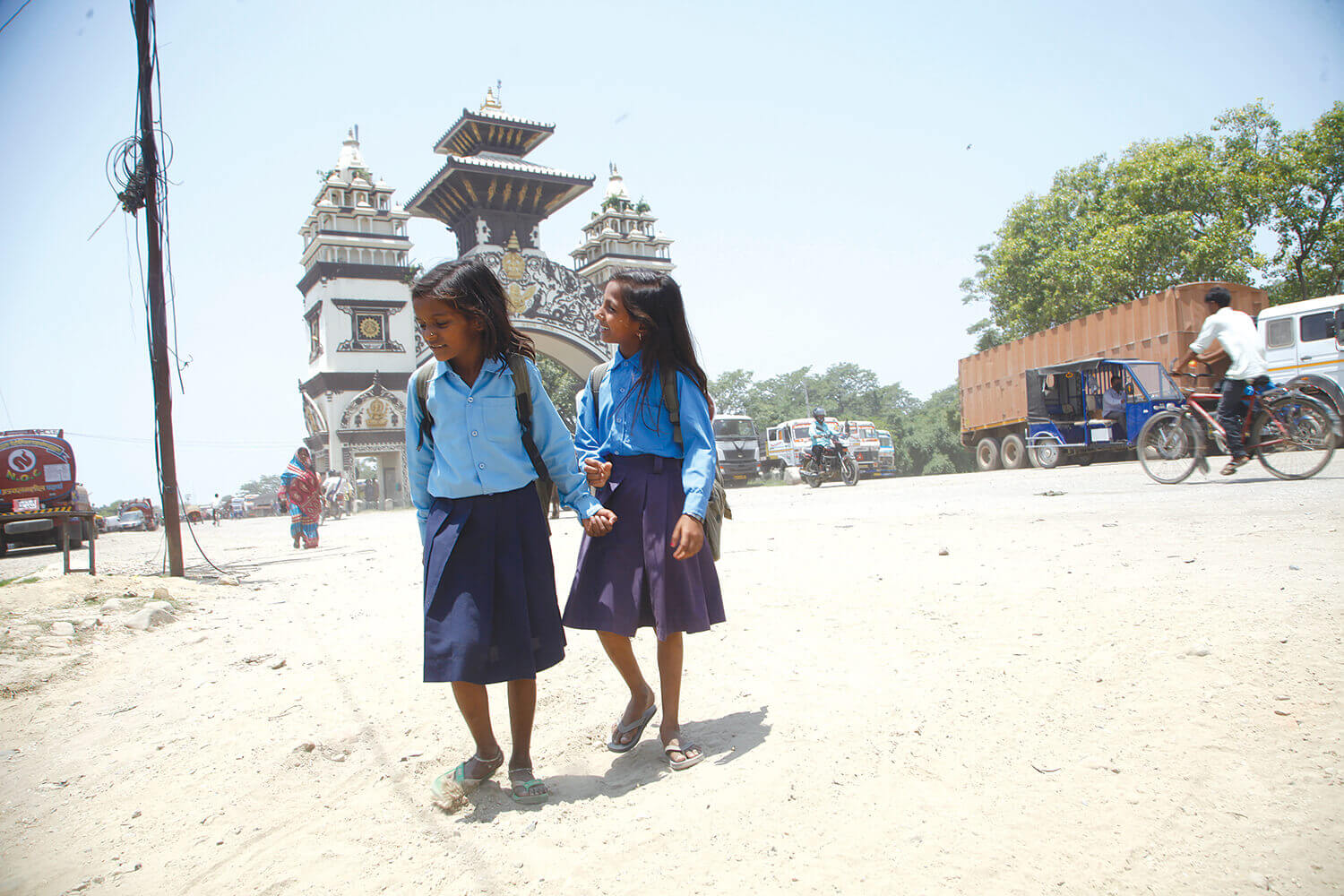 Birganj at this time of the year is hot and humid, but there is so much more to this border town through which 80% of Nepal's trade passes.
History buffs will know that the town was originally called Gahawa after the temple of the same name. The modern city gets its name from Prime Minister Bir SJB Rana who established it in 1897. The settlement expanded as trade between British India and Nepal grew, and later became the metropolis it is today.
Birganj today is both Nepal's major industrial hub and trade and transit point connecting Nepal to Calcutta port. The customs office here collects more revenue for the government than any other location in Nepal, mainly as tax on imports. The town is buzzing with economic activity, and rentals are scarce and expensive.
The Birganj-Simara Corridor is Nepal's industrial heartland. The highway is thick with trucks these days carrying goods up to Kathmandu and beyond, as well as imported steel rolls to be forged into pipes and exported back to India. Nepal has put its now stable electricity supply with good voltage to good use, and the value addition is done here.
The roads and other infrastructure, like everywhere else in Nepal, are in a perpetual state of deconstruction. The snail pace at which the main highway between Raxaul and Kathmandu is being expanded is frustrating, but we have got used to such delays here. The side drains are clogged with gravel and aggregates, which blocks the drainage and turns the roads into ponds, which are ideal breeding ground for mosquitoes causing a major health hazard.
The eastern suburb of Birgunj is a leafy quiet area called Vishuwa with its old trees, a wetland with lotus flowers and large statues of the Pancha Buddha. Monks, pilgrims and travelers who walked from Lumbini to Bodhgaya have used this spot as a rest place since ancient times. The word Vikshu over time became Vishuwa in Bhojpuri for the locals.
In Vishuwais a dome-like hillock which is similar to the stupas of Patan. It is conceivable that it also contains ancient Buddhist relics from the time of Emperor Ashoka. The mound is protected by a boundary wall, and future excavations may well tell us about the history of not just Birganj but also its importance to Buddhism 2,500 years ago.
Other tidbits: Nepal's first motorable all-weather road was built in 1924 from here to Bhimphedi ropeway terminal that connected to Kathmandu. The ropeway could haul 8 tons of goods per hour to Teku in Kathmandu. Adrian Sever in his book, Nepal under the Ranas, says this was all done to make it easier for luxury goods the Ranas wanted to come in, but keep the people out.In 1927, a metre gauge railroad (again, Nepal's first) was built connecting Raxaul in India to Amlekhganj.
Nepal's first police force was established here in 1904, and Birganj was one of the first three municipalities formed during the rule of Prime Minister Mohan Shumsher. Birganj was also one of the first towns to fall to democratic forces led by the Nepali Congress 'liberation army'in 1950, that led to the downfall of the Ranas.
Birganj's economic importance to Nepal is also why it is the strategic point for successive Indian blockades of Nepal, including the last one in 2015. With federalism, Birganj is now not just important to Nepal but is also the economic capital of Province 2. It is striving to become a modern metropolis that is not only an industrial and trade hub, but also a business and tourist destination.
Casinos and big new hotels are coming up, there are 6 flights daily from Kathmandu to Simara, and the planned new international airport in Nijgad with the propose Raxaul-Kathmandu railway could give the city another boost.
Anil Chitrakar is President of Siddharthinc