"Nepali leaders unable to accept women in power"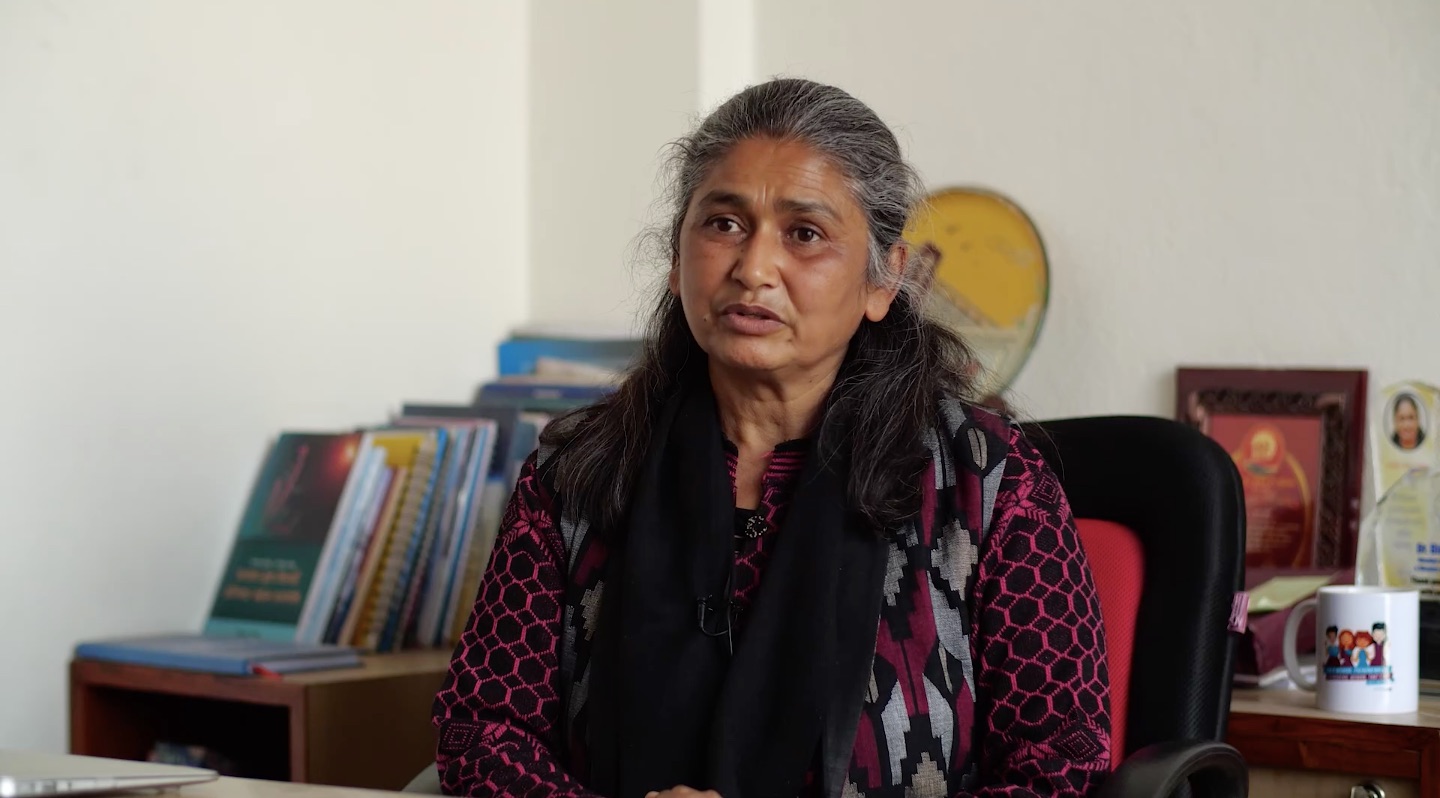 The role of women in Nepal's socio-political landscape is still on the margins, despite decades of activism. Nepali Times interviewed MP and outspoken gender rights activist Binda Pandey about the perpetual struggle of Nepali women for recognition and equality.
Nepali Times: Have the demands of Nepali women from the past century had any results at all?
Binda Pandey: From as early as 1916, Yogmaya Neupane had led movements against caste-based discrimination, sati, child marriage and polygamy while pushing for the recognition of remarried widows. Mangaladevi Singh formed the Nepal Women's Association in 1947 to present a political front for women's demands. With the backing of the Nepali Congress (NC) and Nepal Communist Party (NCP), the Association called for equal opportunities for women in education and employment and equal inheritance rights.
With the end of Rana rule in 1951 came municipal elections in 1953 and Parliamentary elections in 1959. But women's representation was severely lacking. Only Sadhana Pradhan and Dwarika Devi Thakurani were elected into municipal and parliamentary offices respectively. The NCP didn't even bother raising a woman candidate in 1959.
Despite their role in the political struggle, women were not involved in policy-making by their political parties. Schools for women were opened and the police started receiving female cadets. But with the exception of sati being outlawed in 1920, none of the demands presented since Yogmaya's era was addressed.
Did the Panchayat system fare any better?
The partyless Panchayat system banned all political groups, including women's organizations after the 1960 coup. Other than outlawing child marriage in 1963, the Panchayat system mostly worked against the interest of women. Therefore women emerged at the forefront of the anti-establishment movement with leaders like Shailaja Acharya who led the first anti-Panchayat demonstrations, declaring that King Mahendra had "no right to celebrate democracy while silencing it".
Female candidates contested the Independent Student Union elections and were at the frontlines of the 1969 Jhapa rebellion. Women took part in the 1979 student protests, rallying against gender-based discrimination. With the creation of the All-Nepal Women's Association (ANWA) in 1980, female leaders called for implementing equal inheritance rights, equal opportunities in education, and obtaining citizenship via one's mother.
The Namita-Sunita rape-murder became another flashpoint as women took to the streets demanding action against gender-based violence. They received underground support from student groups, trade unions and political parties. These uprisings ultimately led to the 1990 People's Movement.
Nepal's cycles of revolution, Nepali Times
And were those expectations met afterwards?
Women had high expectations after contributing to the success of the 1990 People's Movement.
We called for 50% representation of women in the National Assembly, drafted demands including proposals for citizenship through mother's name, laws for strict punishment of violence against women and establishment of family courts to oversee such cases.
However, the leaders ignored our proposals for change. In fact, what little progress had been made was also reversed. A provision to grant citizenship to naturalised Nepali children with foreign fathers and Nepali mothers was repealed in 1991. There was apathy towards addressing gender-based violence. I went with a delegation to the government to demand justice for two minors who had been sexually assaulted in the capital. We were ignored, and told that women had to defend themselves with chilli sprays and long nails.
We realised that women needed to be in power to achieve true emancipation. A constitutional amendment increased the number of women in local level offices from 136 in 1991 to 40,000 in 1999, while 5% of all candidates for the House of Representatives and National Assembly elections were required to be women.
How were demands for gender equality affected by the insurgency?
The Maoists triggered a change in the perception of women. With female combatants active on both sides, the state realised that women could carry guns, too, and do what men did. Women started forging their own identities independent of men. Local Mothers' Groups and small savings and credit groups empowered women to be financially independent.
Political parties started incorporating women's issues and a National Women Commission was set up. In a landmark decree, the Supreme Court ordered an amendment of the Muluki Ain to guarantee equal rights over inheritance for all children.
But while political bigwigs post-insurgency threw their weight behind women, the outcome did not reflect that. Upon the re-establishment of Parliament in 2006, our demands for citizenship through the mother, equal ownership over family wealth, strict punishment for gender-based violence and one-third representation in Parliament were ignored. Only after we pressured then-MP Bidya Devi Bhandari to file a Public Interest Litigation was one-third participation secured on all levels of the state.
After another week of agitation, the Constitutional Draft Commission included four women who pushed for equal ownership of inheritance and equal-work-equal-pay schemes. Provisions were created for access to health, employment and social security. Reproduction and priority over childbirth were declared a woman's right.
Also established were the rights of all children, regardless of gender, to ancestral property, the duty of family members towards each other and ethnicity-based citizenship from either parent.
What challenges lie ahead?
While democracy has increased women's representation, policy-making is increasingly concentrated in the hands of a few men despite the inclusive structure of the state. Overall, our political leaders have shown that they are good at waging revolutions against the existing system, but not changing it.
True equality requires political change to go along with an overhaul of patriarchal values that affect politics. Political leaders are still unable to accept women in power, often undermining their achievements and struggles. The political establishment must realise that the support of women is crucial to their staying power, and a loss of that support could spell doom. Only then will they be spurred to act.
Read also: Women leaders seen, but not heard, Shristi Karki