Nepal child marriages spike during pandemic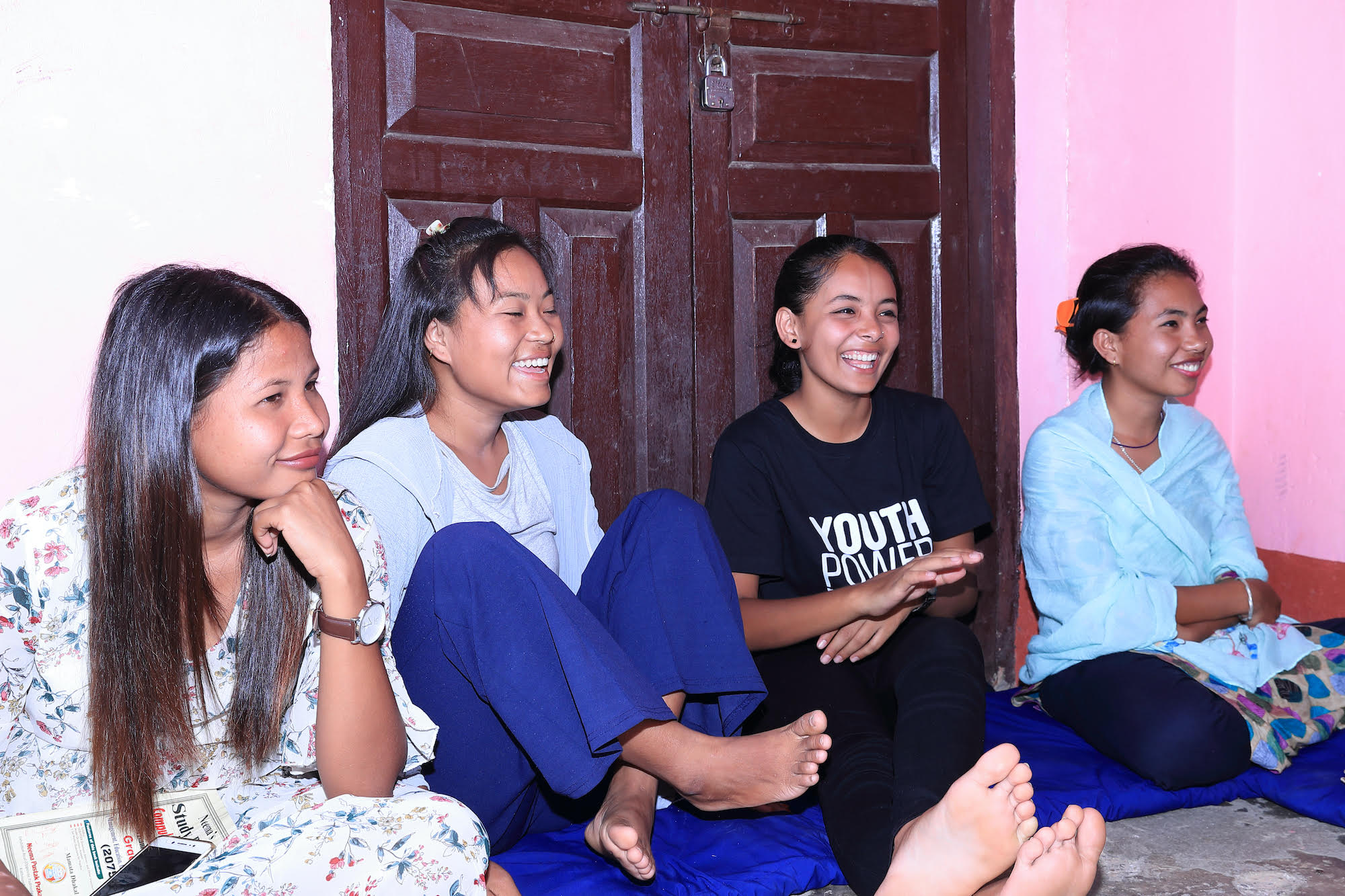 Thirty child marriages took place in one municipality in Sarlahi District during the lockdown earlier this year. This startling fact highlights how girls are at particular risk as the Covid-19 crisis impacts Nepal's economy.
The legal marriage age in Nepal is 20. Globally, girls who marry before 18 are considered child brides, yet close to 40% girls under the age of 18 are married in Nepal, making the country one of the worst examples in Asia.
"There were more child marriages than usual in Sarlahi, Dailekh and Surkhet districts during the lockdown," says Samita Pradhan of the Women's Reproductive Rights Programme at the Centre for Agro-ecology and Development (CAED). "I think people are following their culture — marry your daughters at an early age because they are a burden."
A survey by the British agency Voluntary Service Overseas (VSO) shows that 11 out of 152 girls had been married in the four districts during the lockdown period this year. The NGO, Room to Read said in May that it had discovered at least seven cases of child marriage during the lockdown. In October, the provincial police office in Lumbini launched a two-week campaign to prevent child marriage after reporting 49 cases in the province in the past three years.
"Children were not going to school, so they had more time and parents might have thought 'let them go'," says Pradhan.
The pandemic's predicted impact on child marriage is frightening. A UNFPA estimate in September warned that if Covid-19 causes a one-year average delay in interventions to end child marriage, some 13 million more child marriages will occur over the next decade.
In Nepal, following the 2015 earthquakes, child marriages reportedly rose when increased economic pressure led to more marriages of under-aged boys and girls.
'Destruction of houses and property and interruption of livelihoods from the earthquake resulted in additional financial strain. For some parents, this directly related to decisions made to marry daughters early. For some adolescents, decisions to marry revolved around the fulfilment of basic needs, such as food and shelter,' according to the report, Child Marriage in Humanitarian Settings in South Asia.
Factors for child marriage are similar in most humanitarian situations, says Apekchya Rana Khatri at the UN Population Fund (UNFPA) in Nepal: "One very important driver is the socio-cultural norms and practices, which value girls less. It starts from there."
In Dolakha and Sindhupalchok, the trend of arranged marriages before age 18 had been decreasing before the earthquake. Love marriages and elopements among older adolescents rose after the earthquake. Each area is a unique setting for child marriage, with the level of education, proximity to urban areas, culture and religion playing instrumental roles.
Puja of Godaita Rural Municipality in Sarlahi says she got married during the lockdown and was 20 at the time. A local NGO disputes her age. But Pooja's father, Raj Kumar says his daughter is 'marriageable'.
"I married two of my daughters only after they reached the age of 20," says Raj Kumar. "I married my third daughter Puja in March to a man who is working in a foreign country, because they did not ask for a dowry. I could not say no to such an offer because I already have debt to pay and if I have to take further loans for dowry in order to marry my daughters, I will die of debt."
His reasons for arranging Puja's marriage echo those often heard from parents of child brides. "I have five daughters and you know how hard it is to marry daughters in our society," he says.
Financial issues can lead families to push their daughters to get married early, because it is one person less to feed and clothe. However, experts also argue that there is also the norm of having to get girls married before 19.
"But the biggest reason for child marriage we could draw after investigating was the economic cause," says Anju Sah, a gender and sexual reproductive health rights activist in Sarlahi. Parents were also worried about their daughters eloping because of the growing use of smartphones that girls and boys use to meet, chat and sometimes to arrange to elope.
The lockdown also became an incentive to some families as they could easily complete marriage rituals of girls between 16-18 with smaller budgets without inviting a lot of people.
"They are mostly illiterate and they often have a hard time figuring out what to do if any kind of problems come their way," says Sah. Young mothers are unable to birth normal babies, while pregnancy and motherhood also takes a toll on their health. Miscarriages are also common among young mothers.
When we talked to Puja in November, she had returned from her in-laws' to live with her parents while she wrote the Grade 11 exams.
"My husband and I don't have plans to have children until I finish my studies. There is no pressure from my relatives to have kids right now. I am lucky to have a husband who is understanding and supports my studies," Puja says.
Creating opportunities for families to lessen the impact of the current economic downturn and creating awareness on gender-based violence would go a long way in reducing child marriage says Rana Khatri. "Reopening schools is a key step in eliminating the risk of child marriage during the pandemic."
Lack of evidence
In July, Samita Pradhan from Centre for Agro-ecology and Development (CAED) told Nepal Now podcast about 38 child marriages that had occurred in Sarlahi during the lockdown. In September we began to follow up that report.
Sarlahi staff of the NGO confirmed that the marriages took place in just one ward: Godaita-10. But they corrected the number to 30. One of the names they provided was that of Puja, and soon after we contacted Puja and her father, but they both denied that she was 18 when she got married, insisting she had been 20.
We then reached out to municipal officials in Sarlahi. One of them denied that the reported marriages had taken place, while another confirmed that "a large number" had occurred in the ward, but some time prior to the lockdown.
We consulted with an employee of another NGO working in the area, who told us that no child marriages happened in the ward during lockdown. He also said that Puja had not been married, but only engaged.
Conflicting information is a shared experience for organisations doing work around child marriage. While parents are aware of the legal marrying age, marriages continue to take place before girls reach the legal age. Official documents providing evidence of their marriage are often missing, which calls for an urgent need to strengthen registration of births/deaths and other vital information.
Some names have been changed.
ALSO READ:
https://www.nepalitimes.com/latest/more-child-marriages-in-locked-down-nepal/
https://www.nepalitimes.com/latest/half-of-nepals-girls-may-drop-out-of-school/
https://www.nepalitimes.com/banner/child-marriage-in-nepal-eloped-at-13-mother-by-17/