Why Nepalis are flocking to Okinawa
Five years ago, 27-year-old Anita Sapkota left behind friends and family in Kathmandu to seek a better life on Japan's tropical island of Okinawa. Sapkota is now married to another Nepali who runs the Shiva Mahal restaurant in Naha, speaks fluent Japanese and is at university studying to be an English teacher.
She was working in a travel agency in Kathmandu, but decided to take the leap to pursue her studies 4,000km away. "At first I cried a lot, was homesick and did not want to leave my parents," recalls Sapkota. "I did not know when I would be back."
The number of Nepalis in Japan has grown 10-fold in the last ten years to at least 80,000 today, and many of them have decided to settle in Okinawa, which is warmer and more relaxed than the main islands of Japan. Nepalis make up the biggest proportion of foreign workers in Okinawa at 24.6% -- followed by Vietnam (16.4%) and the Philippines (12.5%).
Nepali students like to come to Okinawa because they are allowed to work part-time for up to 28 hours a week during school term, much longer than in Australia, another popular destination for Nepalis. This allows them to study and work to pay off tuition fees and living expenses.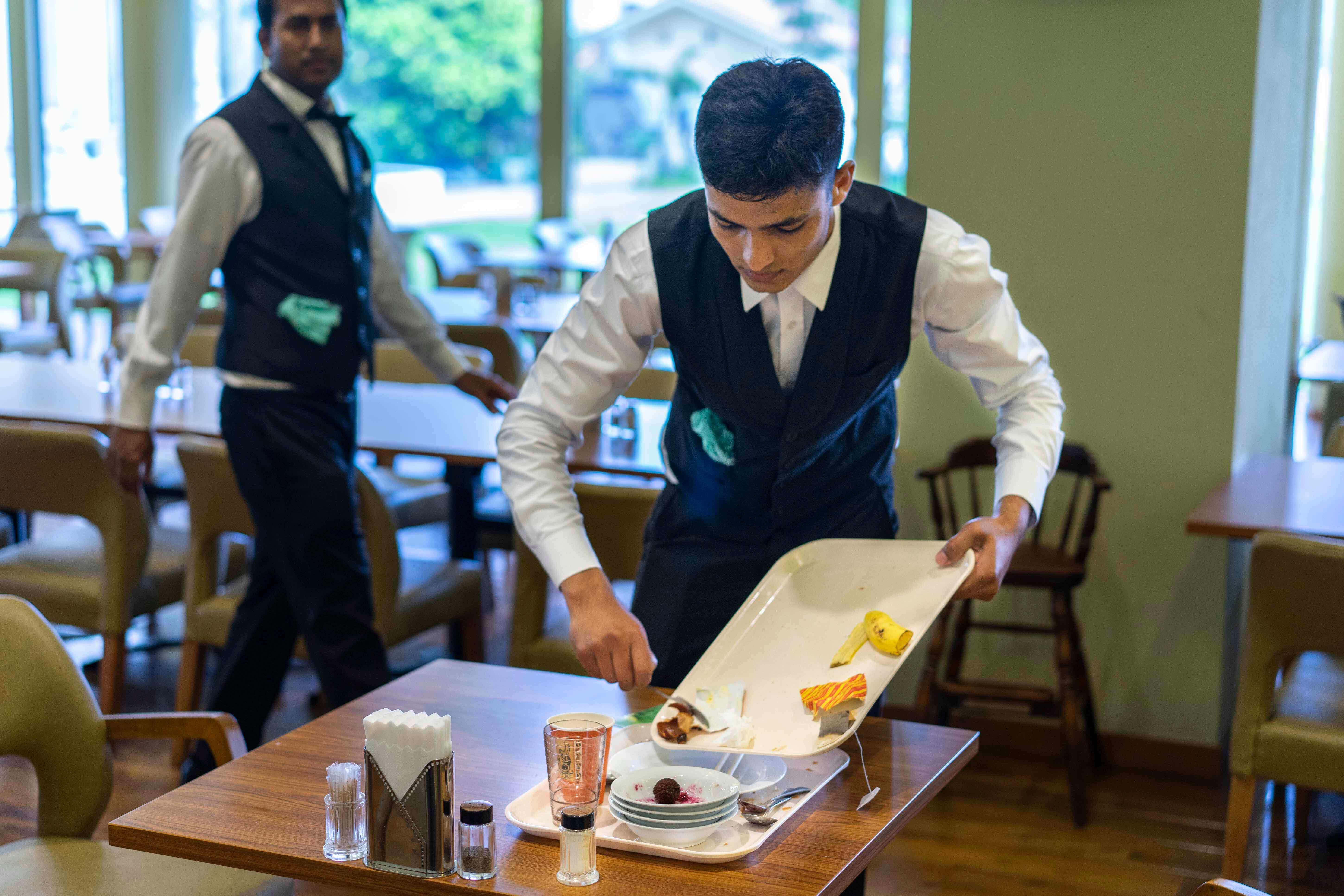 Another reason is that international students have a higher chance of getting employed in Japan now as the government is encouraging Japanese companies to employ more foreigners, under the Japan Revitalisation Strategy.
Many Nepali workers choose to work in convenience stores because they can practice their Japanese by interacting with customers. Last year, the number of foreign nationals working in Japan's four major chains exceeded 55,000.
But Nepali migrants pay a price to pursue their dreams in Okinawa. It costs nearly 1,256,000 yen ($11,500) a year to do a two-year course at a Japanese language school. Many Nepali students have to work to pay off the loans they took to come here. Even if they work the full 28 hours, many still struggle financially given the 800 yen ($7.4) hourly wage, and risk deportation to take multiple jobs.
After 6pm, instead of driving south to his home in Itoman City, Laxman Ojha heads in the opposite direction to Urasoe, where he attends a karate class in a dojo three days a week. Ojha has been living in Okinawa for eight years, and said that while he does not have any issues integrating with Okinawans, newcomers struggle because of language and cultural differences.
"If nobody teaches them, they could make mistakes, which will not be good for both communities," said the 32-year-old.
Despite her struggles, Nepalis like Anita Sapkota are hopeful about the future: "Okinawa has taught me the meaning of hard work and the importance of family and friends. My aim is not only to work here, but to get a reputable job where I can earn respect before heading home."
Charlene Chua is at the Wee Kim Wee School of Communication and Information at Singapore's Nanyang Technological University. She was part of the Going Overseas for Advanced Reporting program.