Rara's rare beauty
Rara Lake is the biggest lake in Nepal, and its remoteness protects its pristine beauty.
Although almost as hard to get to as Phoksundo Lake in neighbouring Dolpo, Rara had remained blissfully untouched. Lack of proper lodgings kept foreign tourists away, and only 95 visited the Rara National Park in the past year. However, the Karnali Highway has now arrived nearly at the perimeter of the Park, and the airfield in Talcha that also serves Mugu district, has been upgraded.
Read also: Snow bound in Rara, Achyutraj Bhandari
Nepalis now make up most of the visitors to Rara National Park, and they thronged to the lake after the heavy snowfall of the past weeks turned the mountains surrounding the lake into a winter wonderland.
Located at an altitude of 2,990m, the lake is surrounded by peaks up to 4,000m with a low forested ridge to the north keeping the water in. The thick pine, oak and rhododendron forests are home to rich biodiversity, with the lake itself harbouring an indigenous species of trout found nowhere else in the world and home to thousands of migrating water fowl.
Read also: Frozen Shivapuri, Min Ratna Bajracharya
Rara is not a stopover, but a destination, a place to linger and contemplate nature. The lake changes it colour every hour of the day, from pastel sunrise to fiery sunsets, the metallic silver of a rising moon and by ghostly starlight. There is no better place on Earth to let its healing power cleanse the soul.
Photos by Bharat Bandhu Thapa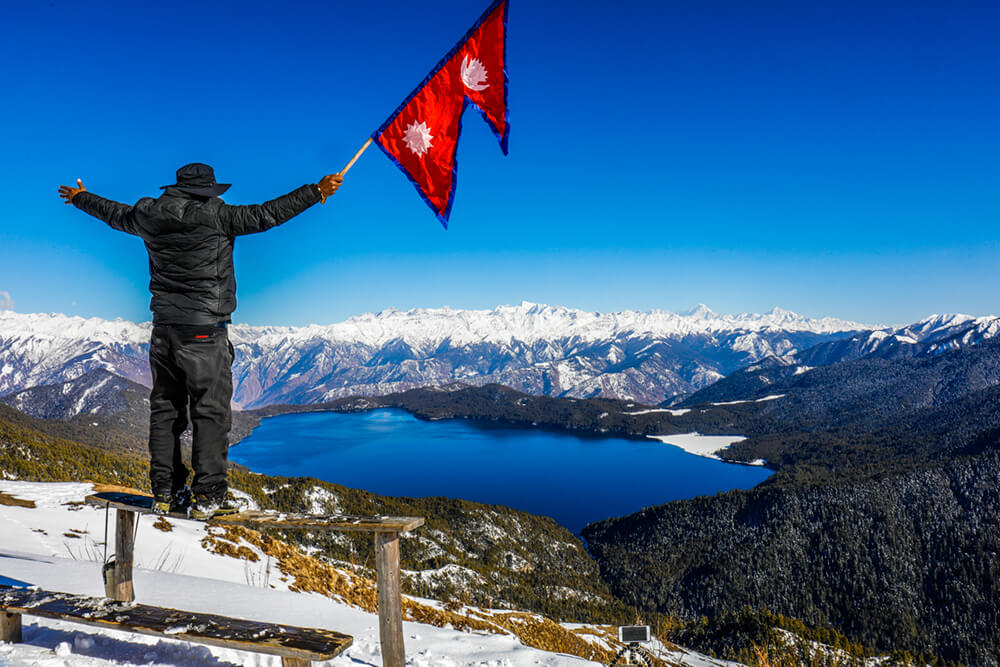 Read also: Snowbound Rara, Achyutraj Bhandari