Nepal's new Davos man
The World Economic Forum's annual list of Young Global Leaders (YGL) has featured very few Nepalis so far. The 2015 batch included Nepali Congress MP Gagan Thapa.
Others who have made it to the list include Aashmi Rana (2009), Ashutosh Tiwari (2011) and Tshering Lama (2015).
Now, Nepali youth and social activist Pradip Pariyar has surprisingly, but deservedly, found a place on the list for his contribution to social inclusion and peace-building involving Nepal's youth. Pariyar is the executive chair of the Kathmandu-based non-profit Samata Foundation.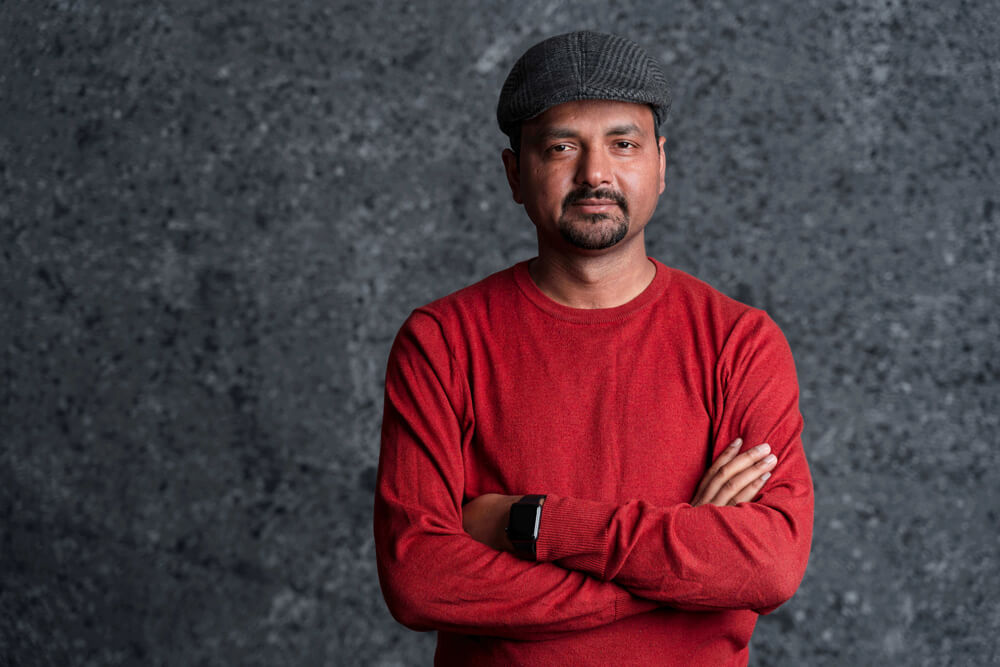 His inclusion puts Pariyar in the company of Jacinda Ardern, Mark Zuckerberg, Jack Ma, Chelsea Clinton, Farhan Akhtar and Viswanathan Anand. Many previous YGL title-holders are now running governments, heading international organisations and changing the world with innovative business ideas.
After making it onto the YGL list, a delighted Pariyar told the Nepali Times: "This is a very big moment not just for me, but also for my country and people."
The road thus far has not been easy for 38-year-old Pariyar. Born to a Dalit family in Sindhuli district, he had to struggle against untouchability and caste discrimination from a very young age.
"Untouchability is as inhumane as apartheid, or even more so," said Pariyar, who first experienced it as an innocent ninth grader. Every evening after school, he used to go for tuition to the house of a math teacher who was a Brahmin. The teacher would allow his non-Dalit pupils to sit inside, but Pariyar was made to sit outside the door.
One evening, it started to rain, and the young Pradip got wet. The teacher saw him drenched and shivering outside, but still did not ask him to come in and sit with the others. Pariyar felt hurt and humiliated, and never went back to the teacher's house again."That sowed the first seeds of caste consciousness in my young mind, and defined my later activism," says Pariyar.
Pariyar recalls the importance of his encounter with Dalit activist and politician Golchhe Sarki in the 1990s, who once created a sensation by throwing his shoes at Nepali Congress leader Ram Chandra Poudel for the latter's racist remarks.
Sarki had spent a night at Pariyar's family home in Sindhuli during a political campaign. He had spoken with Pariyar's father about caste, Dalits, untouchability and politics, and the young Pradip had listened attentively. He also understood why Sarki was staying with his family and not at the house of a non-Dalit communist cadre.
Pariyar came to Kathmandu for higher studies, and caste discrimination pursued him to the capital. He was hounded out of his rented room many times, and finally found a Muslim landlord who agreed to take him in.
Years of suffering discrimination has forged Pariyar into a fierce social justice activist. He went on to produce radio programs, inspiring Dalits to share their stories of discrimination, exclusion and injustice.
He says Dalits and other excluded ethnicities still feel excluded by the Nepali state, and says: "The absence of violence does not mean there is peace."
When the war ended in 2006, Pariyar travelled through the mid-western mountains, where he met many disoriented, disillusioned and hopeless youth. He realised it would not be possible to build peace without engaging the youth and igniting their minds. He founded Nepal Youth Forum, and also served as chair of the Association of Youth Organisations Nepal (AYON).
Pariyar was also a member of the taskforces that drafted Nepal's first National Youth Policy, and the Youth Vision (2015-2025). He says one of the reasons why Nepal is being run the way it is today is because younger Nepalis have not been given the chance to formulate policy and govern.
He says: "Youth in all the parties have not been able to challenge 70-something top leaders, and instead of confronting them the young cadre are just waiting for their turn to get old and claim the posts. This does not bode well for our future".