Night before the slaughter
The village of Bariyapur in Nepal's plains is getting ready for the Gadimai Mela despite national and international outrage against the mass slaughter of animals during the weeklong event.
Hundreds of thousands of pilgrims from India and Nepal who have had their wishes fulfilled congregate every five years to offer mass animal sacrifice in gratitude.
Thousands of water buffaloes, goats and fowls have already been brought to the town for the sacrifice starting Tuesday. Animal rights activists are doing all they can to feed and care for the animals before they are sacrificed.
Read also:
Activists decry animal slaughter at Nepal Temple, Sewa Bhattarai
Overkill in Gadimai, Lucia de vries and Deepak Adhikari
Animal rights activists have filed a contempt of court case against Gadhimai Temple Committee and the government at the Supreme Court for disavowing the Apex Court's historic judgment passed in 2015 that directs the authorities concerned to phase out brutality against innocent animals during Gadhimai festival.
The Court first gave its decision on bloodless killing in 2014 and the full script of the judgment came out in July 2016 in which a strict mandamus order was issued whereby the Court directed the government to come up with a strategic action plan by formulating a task force, which in turn would set a timeline for ultimate phasing out and ending of the practice of animal sacrifice.
"We strongly believe that there has been complete disregard, disobedience and non-compliance of the Court's verdict by the government and its agencies since the past five years despite persistent efforts by animal welfare organisations and activists," the plaintiffs said.
The festival, held every five years, has gained criticism over the recent past for being the world's largest animal sacrifice event. The temple trust had announced in 2015 that the 250-year-old practice of sacrificing animals shall be discontinued from the next Gadhimai festival in 2019.
The trust also urged devotees attending the festival to not bring animals. The Gadhimai festival drew wide attention in 2009 when over 500,000 buffaloes, goats, chicken and other animals were estimated to have been sacrificed.
When activists called for a ban on the event, the number of animal sacrifices reportedly halved in 2014. India's Supreme Court, too, in an interim order in 2014, prohibited the transportation of animals from India to Nepal before the 2014 festival, bringing the numbers down drastically.
Recently, it directed states such as Bihar, Uttar Pradesh, West Bengal, Jharkhand and Uttrakhand, which share borders with Nepal, to set up mechanisms to prevent the transportation of animals to Gadhimai and to increase awareness against animal sacrifice.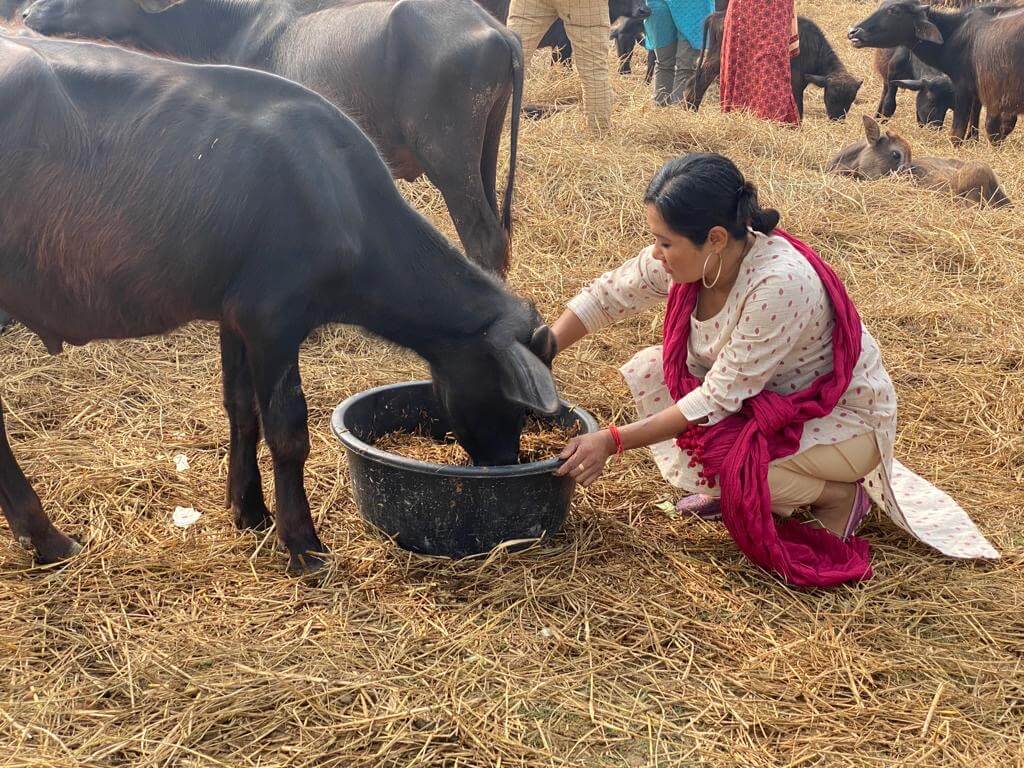 https://www.youtube.com/watch?v=MbGj1EcxIRw&feature=youtu.be
Read also: The World's Largest Animal Slaughter Festival Has Begun in Nepal