Nepal honours the sun god
The Chhat being celebrated on Friday all over Nepal, mostly in the Tarai, is the last of the three autumn festivals in the country. Researchers say it has pre-Vedic roots in the worship of the sungod and thanksgiving for a good harvest.
Similar to the other big festivals, Dasain and Tihar, Chhat also has a somewhat subdued quality this year, with fewer gatherings and families meeting in seclusion. However, in many Tarai towns, where the Covid-19 peak seems to have passed, more people are up and about and there have been crowds at the ponds and lakes.
The four-day festival honors the sun god by praying at sunrise and sunset near a water body. The first day of Chhath is Nahaye Khaye -- cleaning the house. The second-day, Kharna, is a day-long fast. On the third day, Sandhya Arghya, devotees prepare a bamboo basket decorated with various delicacies to offer to the sun god on the last day when devotees usually offer prayers to the rising sun by a river or lake and conclude their prayers. Various delicacies such as jaggery, laddus, fruits, are served at feasts.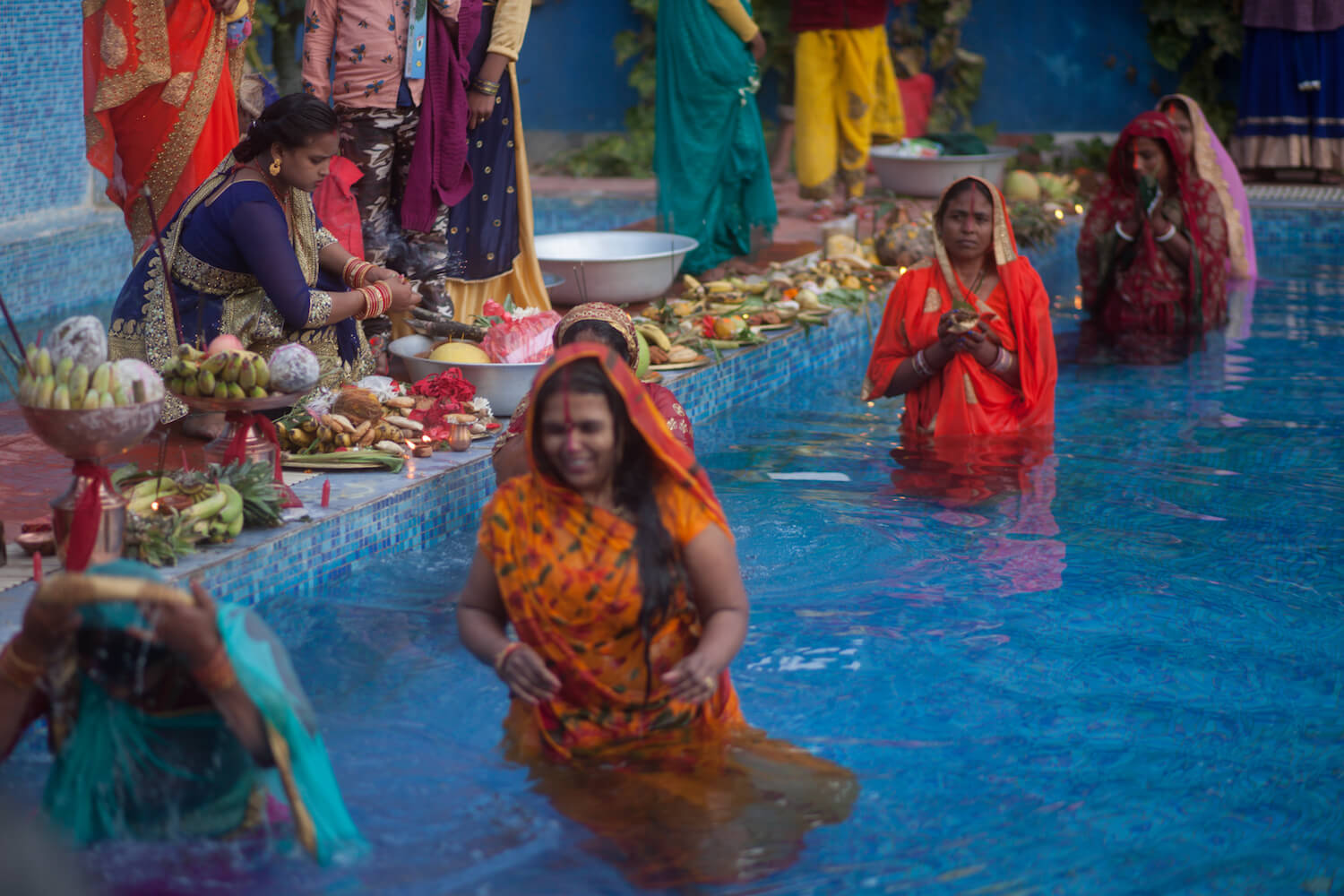 Besides the Tarai, Chhat is also marked in Kathmandu. But this year, unlike in the cities in the plains, there were only a few people flocked to Kalimati Bazar to buy foodstuff for the festival. Kathmandu is going through a relentless spread of the coronavirus, with the Valley reporting nearly 70% of news cases nationwide every day.