Uma Bhujel in and out of jail
Maoist guerrilla Uma Bhujel has spent her entire revolutionary life in an out of jail. During the war, she was captured, made a jail break, was recaptured, and escaped again. After the ceasefire in 2006, she was nominated to the Constituent Assembly and joined the YCL.
But since then, as a semi-underground member of the Biplav faction of Maoists, she has again been in and out of jail 12 times in eight months, accused of being in possession of weapons.
After being shunted around the country on court summons, she appealed to the Supreme Court which ordered her release on 30 August. But as soon as she was released from detention in Sunsari, she gave police the slip and has vanished again.
All this would have been farcical enough. But what even more ironical is that she is being released by the judicial system of a state that she has taken up arms against, and is being detained by a police force under direct command of Ram Bahadur Thapa, her former Maoist comrade who is now Home Minister.
Since December, Uma Bhujel has been arrested, released, re-arrested, relocated and presented before multiple district courts.
"After filing and losing all their cases, the Nepal Police has no charges left against Uma Bhujel," says her lawyer Ekraj Bhandari, who is now suing the police for harassment of his client.
One of the Supreme Court's core values is to uphold the independence of Nepal's judiciary so that it can perform its duties without political interference and preserve the principles of democracy, multi-party and an open society.
Initially, Bhujel was charged with organising explosions, possession of arms and ammunition, crimes against the state, and high treason. The Communist Party of Nepal Maoist (as opposed to the ruling Nepal Communist Party which is an alliance of the former UML and the Maoist party) went underground after being banned.
After police arrested her in December last year in Sunsari, she was detained for 25 days. Tried in court on a weapons charge, she was ordered released on bail. But just as she paid her bail, police re-arrested her and handed her over to Jhapa police.
She was detained in Jhapa for 22 days, and on the 14 February she was released on bail for Rs50,000. Again, as her lawyer paid the bail she was taken in and driven to Dhanusha where the court ordered her release on a bail of Rs30,000, but she was re-arrested and taken this time all the way to Kailali in western Nepal on 31 May in the middle of a pandemic.
There, the court declared her innocent and ordered her release. Police then brought her to Gorkha where the district court again said on 2 June that she should be freed. But police once more dragged her to the Lalitpur District Court where she was again ordered to be released.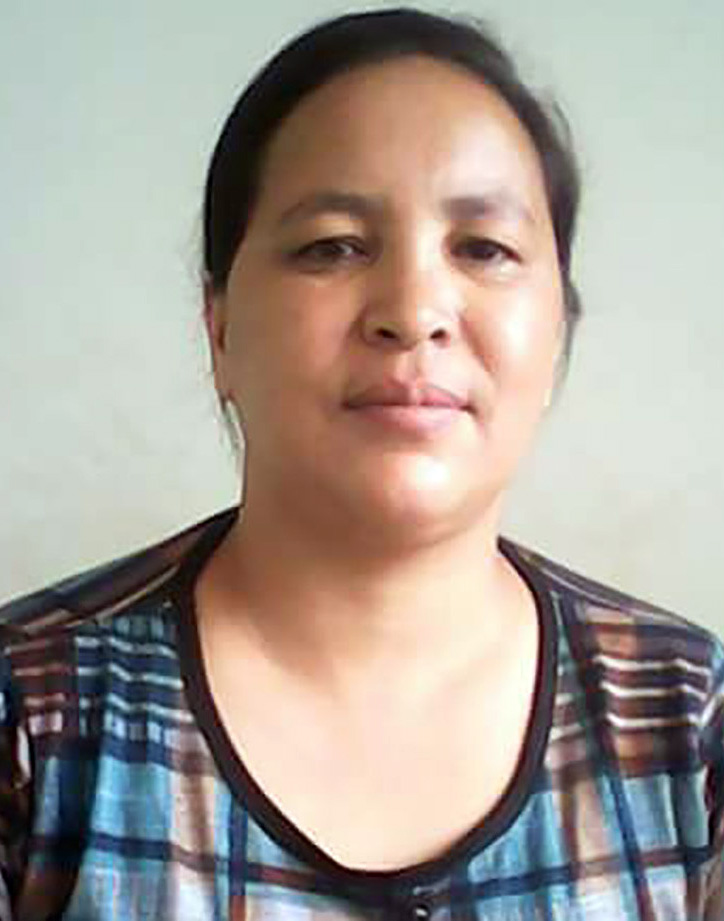 In a pattern that had by then become familiar, she was rearrested and presented at the Kathmandu District Court which again released her without bail on 11 June. After that, police got her tried in courts in Bhojpur, Sankhuwasabha, Dharan and Saptari courts until Uma's niece Pratima Bhujel appealed directly to the Supreme Court.
At the Supreme Court, Bhujel made three requests: that she not be handed from one district to another, to be tried in front of the Supreme Court, and not to be ever arrested again without reason. On the 23 August, the Supreme Court issued Nepal Police 24 hours to show cause.
The bench of Justices Om Prakash Mishra and Bamkumar Shrestha said, "Personal freedom cannot be restricted except in accordance with the rule of law. The petitioner cannot be considered to be in judicial custody as there is no proper and sufficient basis and reason of keeping her in custody and conducting an investigation.'
On 30 August Uma Bhujel was finally ordered to be released from her jail cell in Sunsari. However, as she was being taken out she escaped, and has been underground since.
All this is nothing new for Bhujel. During the war, she was captured in 1998 in Tandrang of Gorkha, and was in jail for one year where she was tortured. She made a jail break and was captured again.
She has written about her dramatic jail break in the book 'Historical Gorkha Jailbreak'. There have been documentaries and features films made about her life. After the ceasefire, she joined the Youth Communist League (YCL), the strong arm of the Maoist party.
As a reward, the Maoist party nominated her from the proportional representation seat for the Constituent Assembly after the 2008 elections. After the UML and the Maoist joined up for the 2017 elections, she sided with the Netra Bikram Chand (Biplav) faction of the Maoists because she felt her erstwhile comrades had betrayed the revolution.
The Biplav faction set off explosions and went on a spree destroying mobile phone towers across the country in 2019.
Uma Bhujel said in an interview in 2008: "I will keep fighting for an inclusive Nepal, for special rights for women. Equal division of parental property, and to continue to struggle against feudalism.