His last journey home to Nepal
Bishnu KC from Piuthan becomes a mere statistic in the grim saga of migrant labour
Keshar Khatri was pacing up and down the arrival area of Kathmandu airport one recent morning, frequently glancing up at the Arrivals monitor. It had been more than two hours since the Doha flight landed, yet there was no sign of his brother-in-law, Bishnu KC.
Finally, he saw them – three grim-faced men pushing two baggage trolleys with a red box. Ten months after leaving his home village of Okharkot of Piuthan, Bishnu KC was coming home in a coffin. A few minutes later, another coffin arrived containing the body of a Nepali who had died in Saudi Arabia.
Other happy returning workers rolled heavy, cellophane-wrapped suitcases as they emerged from the arrival concourse where relatives who had been waiting waved at them from behind the glass partition. There were happy reunions in the parking lot. They barely noticed the two coffins being strapped to nearby pickups.
Read also:
LABOUR PAINS, Editorial
The heat is killing us, Sonia Awale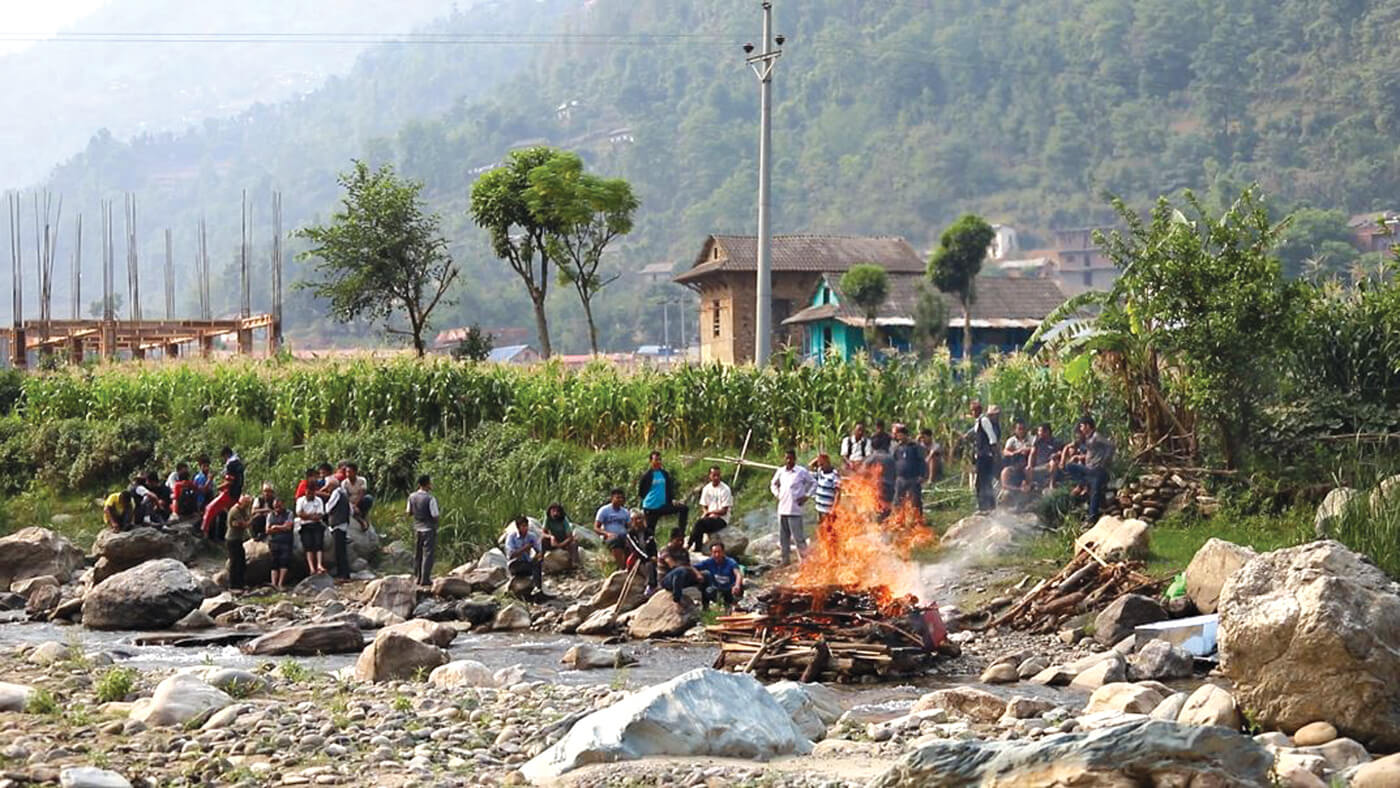 Bishnu KC was now a statistic: just one of 670 Nepali workers overseas who died in the last 12 months, and 6,921 in the past decade, among them 1,367 in Qatar alone. At the nearby Departure area, other Nepalis were lining up at the special gate for overseas workers to check in for flights. At least 900 are still leaving every day, yet this number is down due to a freeze on Malaysia work permits.
Ram Bilas Yadav, KC's roommate in Qatar, accompanied the coffin and handed Khatri a bag with his brother-in-law's belongings, including his remaining salary of 4,052 Qatari Riyal ($1,113). The certificate in Bishnu KC's name from the public health department of Qatar stated the cause of death: 'Died in sleep of natural cause. Heart failure.' There was no post-mortem report.
The pickup then left on the 450km journey to Okharkot. Driver Rabin Shrestha, from Ramechhap, works as a hearse driver for the Foreign Employment Promotion Board. He exits the Valley at Thankot, driving at top speed. He says he has to return to Kathmandu to collect another coffin the next day. (See box.)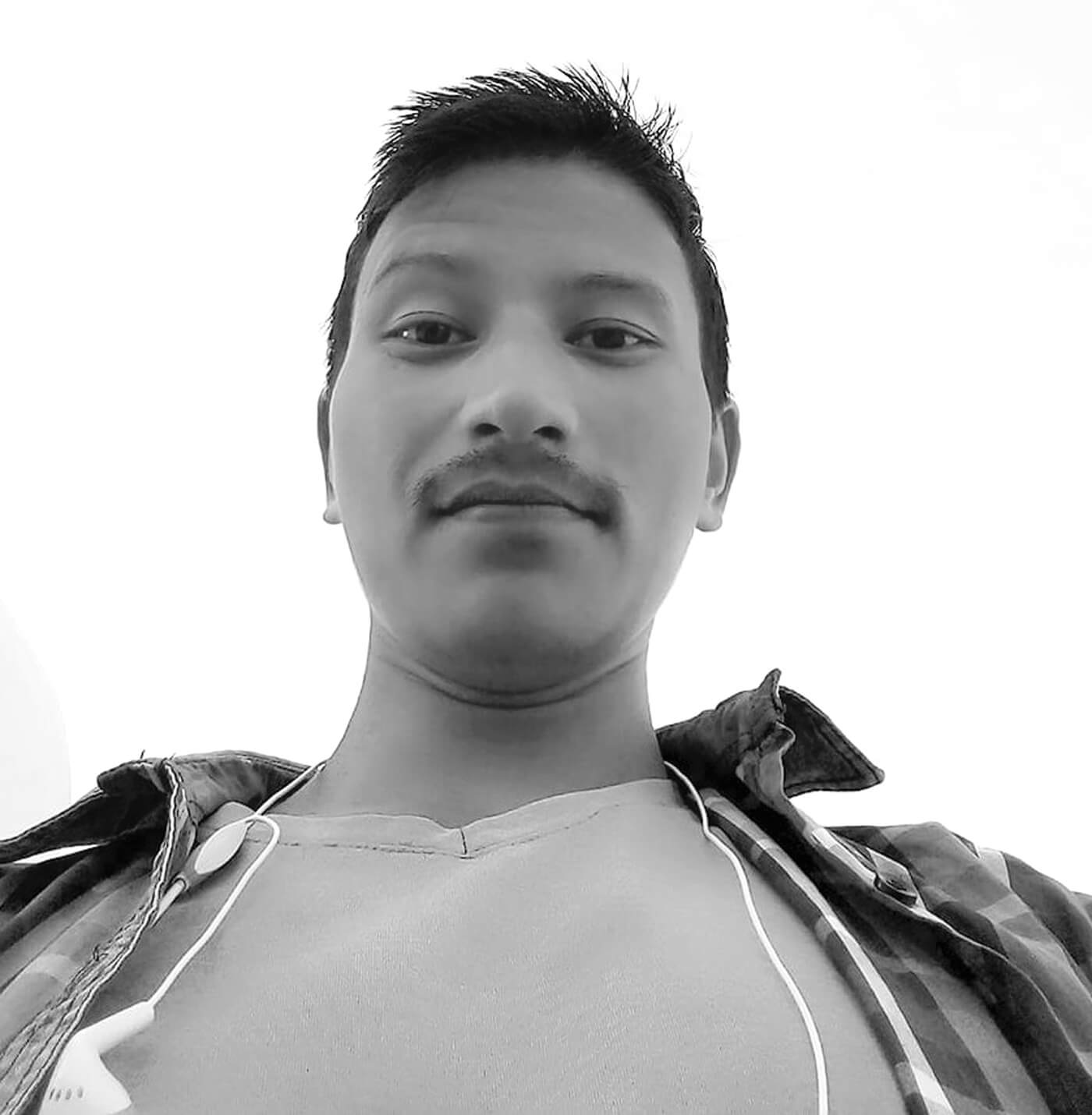 Occupants of the pickup reach Bhalubang off the East-West Highway past midnight, and decide to catch some sleep in their seats. They have timed their arrival in Okharkot in the morning so KC's family can immediately perform funeral rites. Although tired after the long ride, no one can sleep. Khatri thinks of Bishnu, who was 27 and had only his mother at home. His brother lives elsewhere, and his sisters are married, one of them to Khatri.
"He was promised work in Global Link Food Service in Doha, but ended up working on a high rise construction site in 50-degree heat," Khatri recalled. "He used to write home to his sister that he was finding the work very difficult."
There was a big crowd of relatives and neighbours when the pickup reached the village the next morning, accompanied by loud wailing as the coffin was taken out. Bishnu's mother whispered 'mero babu' when she saw her son's lifeless face, and fainted. Relatives draped the body in yellow, sprinkled vermilion and carried it to the banks of the Jhimruk for the cremation.
This is the second body to be returned home to Okharkot from overseas, while Piuthan district recorded five fatalities of migrant workers last year. There is no record of the number of Nepalis working in India, although the estimates vary between 2.5 and 3.5 million. If a person from Piuthan dies in India there is no official record, and the bodies are usually not brought home.
Although research on Sudden Death Syndrome is sparse and autopsies are rarely performed on dead workers, the causes are thought to be hard work in hot and humid conditions, excessively air-conditioned living quarters at night, worry about low pay, stress because of cheating by middlemen, and homesickness. Rising temperatures due to the climate emergency are also making working conditions harsher in the Gulf (see adjoining article).
Although the Nepal government offers the family of every worker who dies abroad Rs700,000, the ones whose deaths are categorised as 'natural' are not eligible. In the past decade, the government has paid out Rs1.67 billion to the families of dead workers.
Here on the banks of the Jhimruk, the cremation is done. Khatri finally looks through the content of his brother-in-law's handbag. There is his passport, some letters and the death certificate that says his death was 'natural'. "It is going to be most difficult for Bishnu's mother," he says. "He was the only one taking care of her."
Delivering death
Rabin Shrestha's job as a hearse driver is year-round. The reason he drove so fast from Kathmandu to Piuthan with the coffin of Bishnu KC in the back of his pickup was because he had to return to Kathmandu airport to collect another body of a dead worker the next day. Shrestha says he alone delivers 12 coffins every month all over Nepal.
The task has taken Shrestha to 69 of Nepal's 77 districts. "I have really seen the whole of Nepal on this job," he said on the long drive to Piuthan recently. "Rain, landslides, bandhs; I have to get the bodies of the workers home one last time."
Shrestha and his colleagues mostly do the Kathmandu-Central Tarai route. That is because the highest number of fatalities of Nepali workers overseas is among those who come from the six districts of the central and eastern Tarai. Last year alone, Morang registered 35 deaths, Sarlahi 35, Dhanusha 33, Siraha 29, Mahottari 27 and Dang had 21.
At the Foreign Employment Board in Kathmandu, an overworked civil servant says he is waiting for a transfer from his depressing job. He said: "My job is to keep track of which coffins are arriving on which flights, and make sure there is a hearse to receive them and take them to their home districts. It is like working in a funeral home."